You've heard of tint for your car, so why not for your home?


3M Window films can be applied on your house windows to cut down on heat, glare, and furniture fading.

Get peace of mind with a safer more protected home.

Our 3M Ultra Series can help protect your home and family from break-ins, severe weather, and even bomb blast mitigation.

Do you want to increase privacy in your home or business?

Our dual reflective Night Vision series allows you to see clearly from the inside, while providing a highly reflective appearance on the outside!
3M Window Tinting Grand Rapids Michigan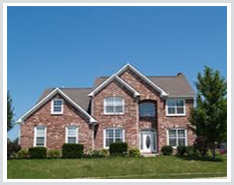 Looking for Window Tinting in Grand Rapids Michigan?
As a leader in both adhesive and film technologies, 3M brings together these disciplines to create the finest products available for residential, commercial and government use. 3M™ Window Films provide an elegant, yet practical means for solving many of the most challenging aspects of managing sun control and security issues surrounding the use of your home or business.
Our films reduce up to 99 percent of the sun's ultraviolet rays and reject up to 79 percent of the solar heat that may otherwise come through
Residential Window Tinting & Film

3M Residential Window Films are designed to reject solar heat, reduce fading, and they can add a valuable layer of protection to your home.Windows let in the light and offer beautiful views. But the sunlight they invite in can also cause hot spots and severe fading of your furnishings.Read More…
Comercial Window Tinting & Film

3M Commercial Window Films Increase tenant comfort, let the good light in, keep costly and harmful UV rays out and thwart vandalism and break-ins. 3M Films provide a great return on investment and so much more. Security, solar and decorative window films Read More…
Government Window Film
These days reducing energy consumption is more often a mandate than a request. At the same time, providing security and protection for government workers is paramount. 3M Government Window Films offer solutions on both fronts. Solar and window tinting films Read More…
"West Michigan Glass Coating's installers were on-time, professional, extremely efficient at what they did, and cleaned up well after themselves. I loved working with this company and appreciated how they not only installed the film, but how they sat down with me and took the time to find a film that was best for my individual needs"
"We used 3M Solar film in another state and loved it. After going on the 3M website and thorough research we found WMGC. Although an hour away they made it extremely easy via email, mail, and phone to compare various films, get an estimate, and book an installation date. They were thorough, on-time, neat, responsive, and the 3M solar film is glorious."
"Working with West Michigan Glass Coatings is always a positive experience. They provide quick estimates, have a flexible schedule and deliver a phenomenal product. I know that when I am working with them, I will be taken care of and so will my customer."
Cherie, Commercial Customer
"My home windows look great after having the Prestige 40 film installed and I really enjoyed the installer's company! They sure did a beautiful job"