3M Prestige Series window films decrease heat

, but increase your view. Call us at 616-540-1692 for a free consultation today!

Have you ever wondered how you can get peace of mind

, while helping to keep your loved ones safer at home? Our 3M Ultra Series can help protect your home and family from break-ins and severe weather!

Do you want to increase privacy in your home or business?

Our dual reflective Night Vision series allows you to see clearly from the inside, while providing a highly reflective appearance on the outside!
3M Window Tinting Grand Rapids Michigan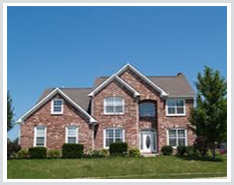 Looking for Window Tinting in Grand Rapids Michigan?
As a leader in both adhesive and film technologies, 3M brings together these disciplines to create the finest products available for residential, commercial and government use. 3M™ Window Films provide an elegant, yet practical means for solving many of the most challenging aspects of managing sun control and security issues surrounding the use of your home or business.
Our films reduce up to 99 percent of the sun's ultraviolet rays and reject up to 79 percent of the solar heat that may otherwise come through
3M Window Tinting Grand Rapids Michigan
Residential Window Tinting & Film

3M Residential Window Films are designed to reject solar heat, reduce fading, and they can add a valuable layer of protection to your home.Windows let in the light and offer beautiful views. But the sunlight they invite in can also cause hot spots and severe fading of your furnishings.Read More…
Comercial Window Tinting & Film

3M Commercial Window Films Increase tenant comfort, let the good light in, keep costly and harmful UV rays out and thwart vandalism and break-ins. 3M Films provide a great return on investment and so much more. Security, solar and decorative window films Read More…
Government Window Film
These days reducing energy consumption is more often a mandate than a request. At the same time, providing security and protection for government workers is paramount. 3M Government Window Films offer solutions on both fronts. Solar and window tinting films Read More…