Smart Film®
Privacy When you Only When you need it.
Smart Film® film applies to any new or existing smooth glass surface. Easily control our switchable film™ from clear to frosted (opaque) with the click of a button or command from your smart phone.

An easy control switchable 'smart' film that allows your glass to go from clear to frosted (opaque) with a simple ON – OFF switch that changes this highly innovative PDLC film from being clear (transparent) to frosted (opaque). In its frosted state the film acts as an electronic blind providing privacy and security for any glass, window or partition.  Smart Film® switchable privacy film™ is the best of both words.  At a powered ON setting, all the privacy you need, and when it's power OFF, 98% transparent clarity.  Want to see it in person? Give us a call and we'll set up a free demonstration at your office.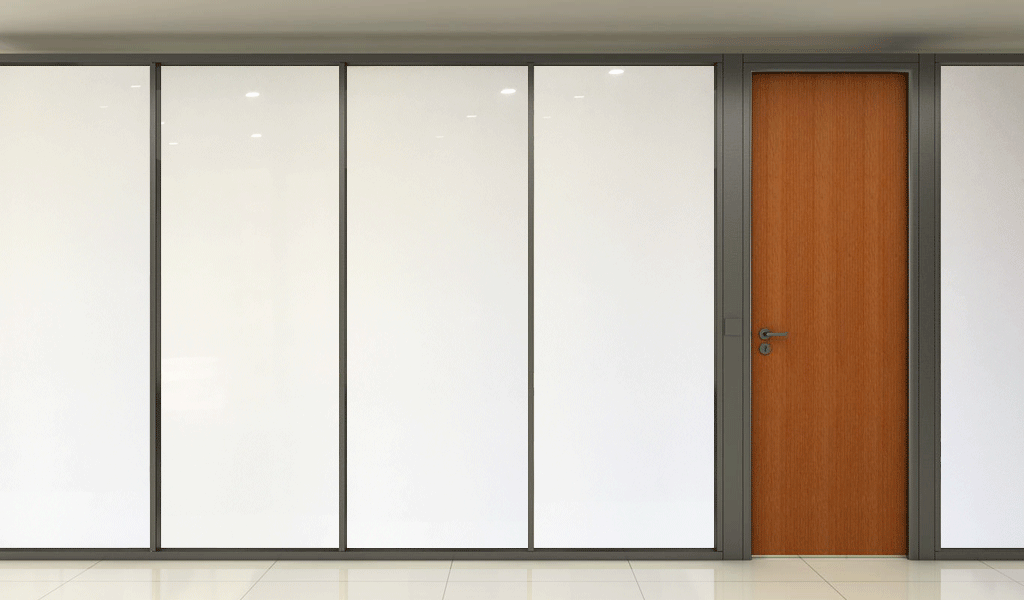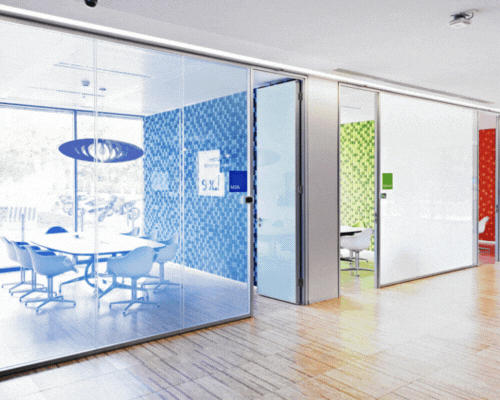 This is not coming from overseas which means shorter leads times and higher qualities.
It is the most transparent film option among it's competitor films at 98% clear when powered on.
Increased savings on heating and cooling costs through solar reduction
Complete customization for each unique customer including color & voltage
Hand selected dealers & engineering support team
Office environments that paid for beautifully, open concept glass, but still need privacy at times

Bathrooms with views too good to have the shades down consistently

High style, high aesthetically pleasing designs and spaces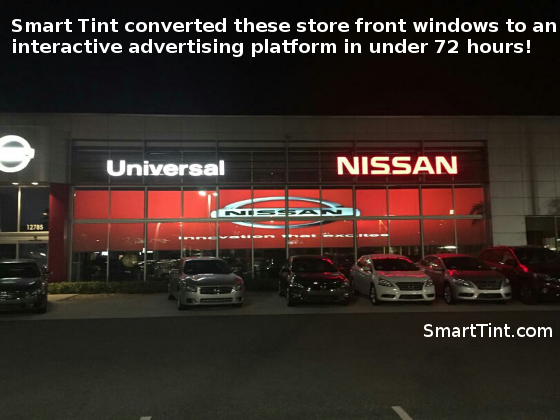 Request a Smart Tint Quote