3M Residential Window Films | Ceramic Series
Benefits Of 3M Ceramic Series Residential Window Films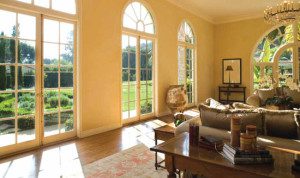 Amazing clarity. Advanced ceramics allow these films to maintain their color and appearance over time. Reject up to 80% of the sun's heat-producing infrared light and block 99% of UV rays, all with a low reflectivity.
See below for more information about 3M Ceramic Series Residential Window Films
Product
Available In The Following Widths
Selecting 3M Window Films gives you piece of mind. That's because we have one of the most comprehensive warranties you can get; backed by a company you know and trust. 3M Window Films come with a limited-lifetime warranty when professionally installed on your home. See the sample document below for additional warranty coverage and details.